The 2023 UK Plant Phenomics Conference will be held at the Warwick Radcliffe Conference and Hotel Venue, University of Warwick, Coventry, CV4 7SH
Details of the venue are available at https://warwick.ac.uk/services/conferences/location/
The University of Warwick is connected for international and national delegates by rail, road and air.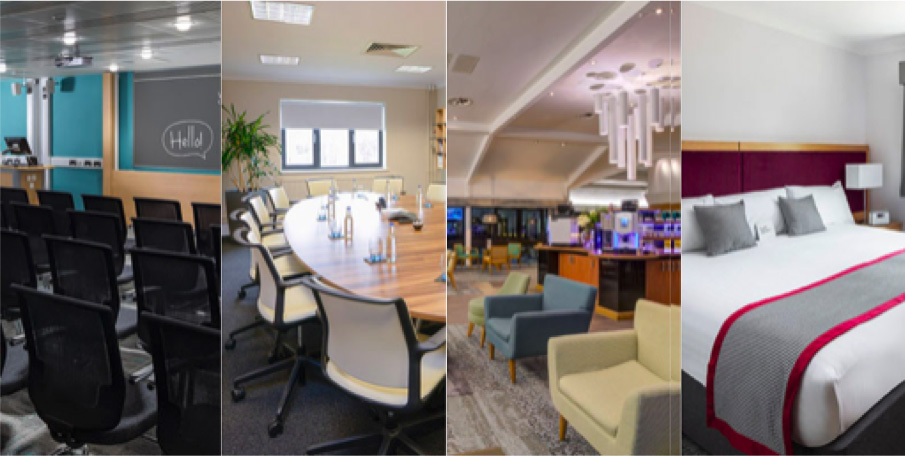 By Car
The postcode CV4 7SH will direct you to Scarman Road. You'll need to follow directional signage to Lakeside Village. You'll then find signposts for Radcliffe.
Radcliffe car park has Automatic Number Plate Recognition (ANPR), delegates (including University employees attending events) will be required to register in advance or on the day of their attendance to facilitate free parking.
Delegates will need to register their details on the link below adding a promotional code which will be provided once the booking is confirmed.
Car parking – https://citycentre.apcoa.co.uk/carpark/location/warwick-university-car-parks/3992
Then add the promo code: VAJOD
The Promo code will then reduce the price to £0.00
Accessible parking spaces are available in all University of Warwick car parks. These can be used by Blue Badge holders only.
By Rail
Coventry is on the West Coast Mainline and is serviced by regular trains, 7 days a week.
Birmingham New Street (20 minutes)
Leicester (62 minutes)
London Euston (59 minutes)
London Marylebone (1hr 40m)
There's a taxi rank at Coventry station, a single journey should cost between £10.00 to £15.00, however prices may vary.
By Bus
Local buses offer a frequent and convenient way of travelling to and from campus. There are regular bus services to the University campus from Coventry city centre and
Coventry rail station, with the journey taking approximately 30 minutes.
For Radcliffe please use 12X and disembark at the Bus interchange.
For information on buses to the University from Coventry bus station (Pool Meadow) or Coventry rail station please see https://warwick.ac.uk/about/visiting/directions/localbuses
By Air
Birmingham International Airport is approximately 20 minutes away and connects to many international cities. A taxi from here will cost around £30.00. London Heathrow, London Luton and London Stansted are all less than 2 hours away. East Midlands Airport is less than an hour away. Prices may vary.